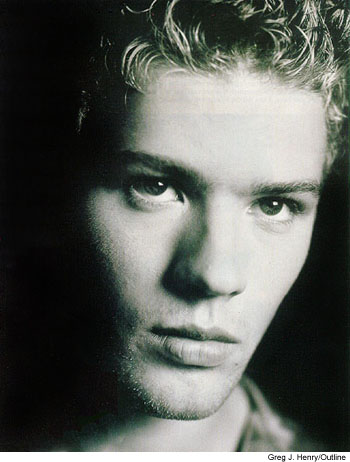 Introduction

With such films as I Know What You Did Last Summer, and 54 Ryan Phillipie has sprang into the spotlight as one of todays hottest celebrities.


Biography

Full name: Matthew Ryan Phillippe

Birthday: September 10, 1974.

Eyes: blueish gray

Hair: curly blonde

Height: 5' 9"

Hometown: grew up in New Castle.

Now Resides in: Los Angeles

Siblings: Kirsten, Lindsay, and Katelyn.

Pets: bulldog named Frank, scorpion

---





Below are some more interesting facts that you may need to know...
Fun Fax: Ryan has tatoo on inner right arm (i'm not sure what of)
His Levi's waist size: 31"
First Role: Ryan's acting career began with a role on the daytime drama "One Life to Live." where he played t.v's first gay teenager.

First Movie: Ryan's first major screen success was in "White Squall" along side of Ethan Embry, Balthazar Getty [Young Guns 2] and star Scott Wolf [Party of Five]
More to come !